Contact Us
Tel/WhatsApp:

+8613526615783

Phone:

0086 371 56771822
Complete Rice Milling Unit
Integrated rice milling unit
The integrated rice milling unit manufactured by Doing Factory is composed of flat-turn cleaning sieve, suction type specific gravity stone removing machine, rubber roller husking machine, roller rice milling machine and a double lifting unit, has excellent stone cleaning and rice whitening effect, compact structure, easy operation, convenient maintenance, high working efficiency and less residue.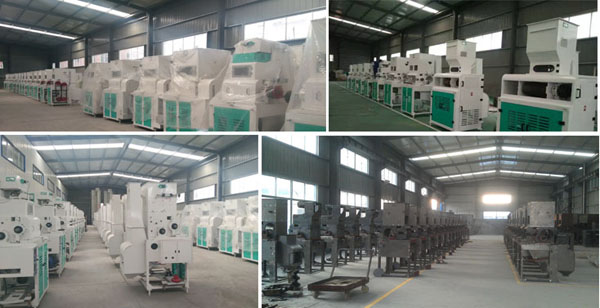 Doing Factory
The main features of DOING integrated rice milling unit:
1. The integral base mechanism is convenient for transportation and installation, stable operation and small footprint;
2. Unique flat-turn cleaning screen to effectively clean large, medium and small impurities in rice;
3. Efficient rubber roller mill and chaff separation system to ensure that the brown rice rate is over 90%.
4. The combination of iron roller and sand roller whitening process, the brightness of rice is high, and the powder is less;
5. Humanized process, simple feeding, one person can operate the integrated rice milling unit;
6. Improved transmission system to extend the service life of consumables;
7. The integrated rice milling unit can be equipped with rice grading sieve, color sorter and other systems to improve the quality of polished rice;
8. The installation can be based on steel framed operation platform or concrete flatbed according to customers requirepment.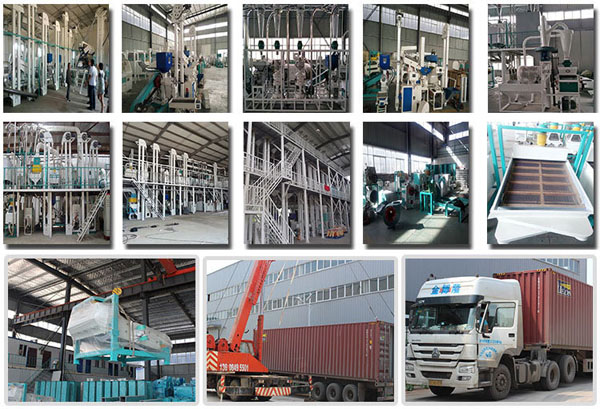 Integrated rice milling unit
When purchasing integrated rice milling unit, if the capacity requests is not large, the combination cleaning screen can be used, the process effect is good, the stone removing is thorough, the energy consumption is low, and the investment is small. If the capacity requests is large, it needs to be matched with individual vibrating screen and stone removing machine to achieve good cleaning effect. By the way, if the rice raw material is dirty, it is recommended to add one cylinder pre-cleaner sieve in the integrated rice milling unit.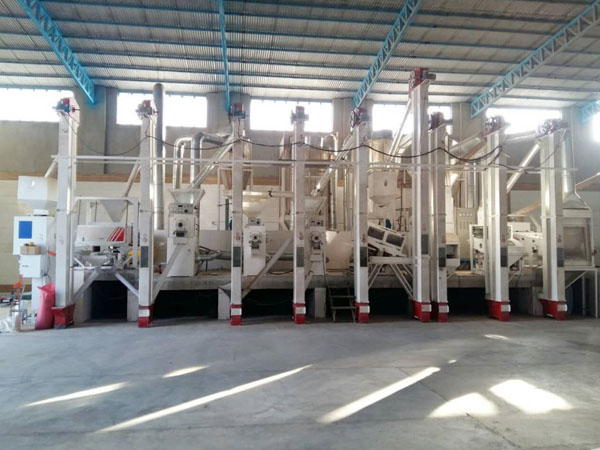 60tpd rice milling unot after installation
The husking machine from Doing Company has a high rate of hulling, which is shelled by a rubber roller, with less breakage, convenient operation adjustment and low noise. Doing's integrated rice milling unit uses the technology combined the sand roller milling and iron roller milling to produce rice with high precision and less crushing. The rice yield is 2% higher than similar products.
Doing Company produced integrated rice milling unit all use high quality materials, long service life, low failure rate, stable and reliable process performance. The steel frame platform is installed when the machine is installed. The structure is compact and reasonable. It is beautiful and convenient to operate and maintain. It is easy to install and convenient to process. Our integrated rice milling unit can produce high-grade rice and improve economic benefits.
Below show you the small rice mill unit machines configuration as your reference:
| | | |
| --- | --- | --- |
| | Combined cleaner | 1 unit |
| | Paddy husker | 1 unit |
| | Gravity paddy separator | 1 unit |
| | Rice whitener | 1 unit |
| | Rice grader | 1 unit |
| | Elevator | 5 units |
| | Blower | 2 units |
| | Dust collecting piping and accessories | 3 units |
| | Cyclone | 1 unit |
| | Electrical control cabinet | 1 unit |
| | Steel operating platform | 1 units |
Capacity: 30TPD
Power required: 86KW
Size: 5900*2200*2200mm
Leave a message about Integrated rice milling unit