Contact Us
Tel/WhatsApp:

+8613526615783

Phone:

0086 371 56771822
Complete Rice Milling Unit
Complete set rice processing machine
The rice processing machine produced by Henan Doing Machinery Equipment Co., Ltd. is the modern type of rice processing in China. It has the functions of automatic self-feeding, husking, separation paddy and rice, coarse bran separate, rice milling, etc. The set of rice processing machine adopts the arrangement structure, the process layout is reasonable, the material is not stored, the rice quality is clean, the taste is good, the broken rice is small, the land occupation is small, no special factory is needed, and the installation and maintenance are convenient.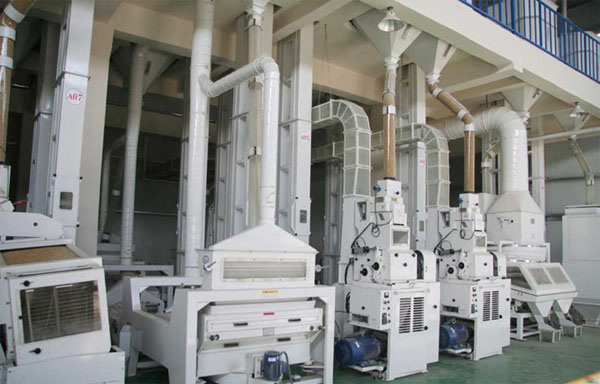 Rice mill machine - vibrating cleaner and pneumatic husker
The complete set of rice processing machine is advanced in technology. The complete set of rice processing machine adopts a new process of first shelling and light grinding, which completely solves the problem of hard milling with shells in the traditional process, easy to grind and uneven grinding. The process is perfect, the complete set of rice processing machine from the raw grain cleaning, stone removal, multi-stage shelling, multi-stage grinding and polishing, to millet grading bagging, distribution and all of the automatic continuous operation, smooth process, convenient operation and maintenance.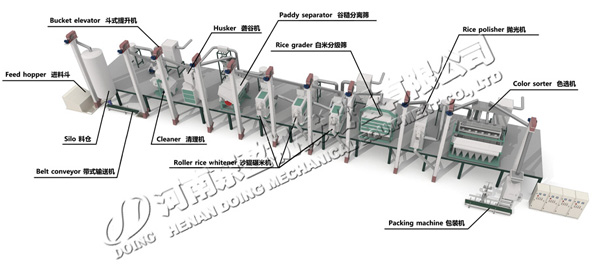 Rice milling machines arrangement
Next is the introduction of the main machines in each part of the rice processing machine:
Paddy Cleaner: The DOING Company's paddy cleaner is an all purpose separator designed for the efficient separation of large coarse material and small fine materials such as grit during the cereal cleaning process. The cleaner can be adapted for use as a silo Intake separator and is also compatible with an aspirator unit or with a hopper at the stock outlet.
Destoner: The DOING Company's destoner separates stones and heavy impurities from grains, utilizing bulk density differences. Rigid, heavy-duty construction with thicker steel plates and a sturdy frame ensures long life. This is the ideal machine for separating stones from grains in an effecient, trouble-free manner.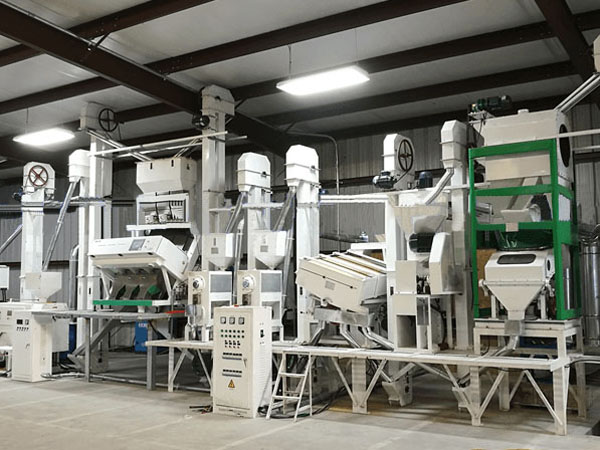 Middle scale rice mill machines
Paddy Husker: DOING has incorporated its unique technologies into the new Paddy Husker for superior performance.
Paddy Separator: The DOING paddy separator is an oscillation-type paddy separator with a very high sorting performance and an easy maintenance design. All varieties of rice such as long grain, medium grain and short grain can be sorted easily and accurately. It separates a mixture of paddy and brown rice into three distinct classes: paddy mixture of paddy and brown rice, and brown rice. To be sent to a husker, back to the paddy separator and to a rice whitener, respectively.
Rotary Sifter: The DOING rotary sifter incorporates a completely new design with many first-time features developed out of years of experience and improving techniques. The machine can sift milled rice efficiently and accurately into 2 - 7 grades: large impurities, head rice, mixture, large brokens, medium brokens, small brokens, tips, bran, etc.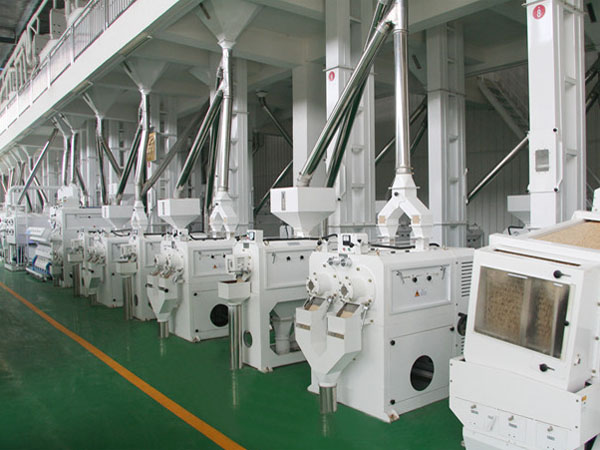 Horizontal rice whitener
Rice Whitener: The DOING rice whitener series of horizontal friction rice whitening machines incorporates the most advanced technologies available and has proved to be superior to competitive machine in rice mills throughout the world. The versatility of the VBF for milling rice of all degrees of whiteness with minimum brokens makes it the ideal machine for modern rice mills. It's processing capability ranges from all kinds of rice (long, medium, and short) to other cereal grains such as maize.
Thickness Grader: The DOING Thickness Grader was developed for the most efficient separation of broken and immature kernels from rice and wheat. The screens are selectable from a wide range of available slot sizes.
Length Grader: The DOING Length Grader separates one or two kinds of broken or shorter grains from whole grain by length. Broken grain or shorter grain which is more than half of the whole grain in length cannot be separated using a sieve or thickness/width grader.
Color Sorter: The DOING Color Sorter inspection machine rejects foreign materials, off-color and other bad product that are mixed in with grains of rice or wheat. Using lightning and high resolution cameras, the software identifies defective product and ejects the "rejects" by using small air nozzles at high velocities.
Leave a message about Complete set rice processing machine